Experience by Design
By leveraging decades of proven US manufacturing experience, the ABG Hospitality team is eager to introduce the most comprehensive & cohesive commercial shower and bathing solutions in hospitality.
Find out why ABG Hospitality is poised to become the standard of quality, value and expertise in the select service market.
CONFIGURE YOUR HOSPITALITY BATHROOM
Our 3 Brand Pillars
1. Innovative Solutions
Designs for hotel or commercial projects
Materials (solid surface shower surrounds, tempered glass, etc.)
Processes (one source)
2. Guest Centric/Experience Focus
ADA compliant shower options
Check-in-to check out hospitality
Comfort, sustainability, health & wellness
3. Inspired Designs
Trend-setting
Modern
Distinctively customizable
ABG is excited to announce the addition of Coastal Shower Doors to our brand family!
With its cutting edge technology, Coastal Shower Doors create a sleek, ultramodern design for bath and shower of hotels and commercial venues.
Browse by Product Category
See our Complete Bathing Solutions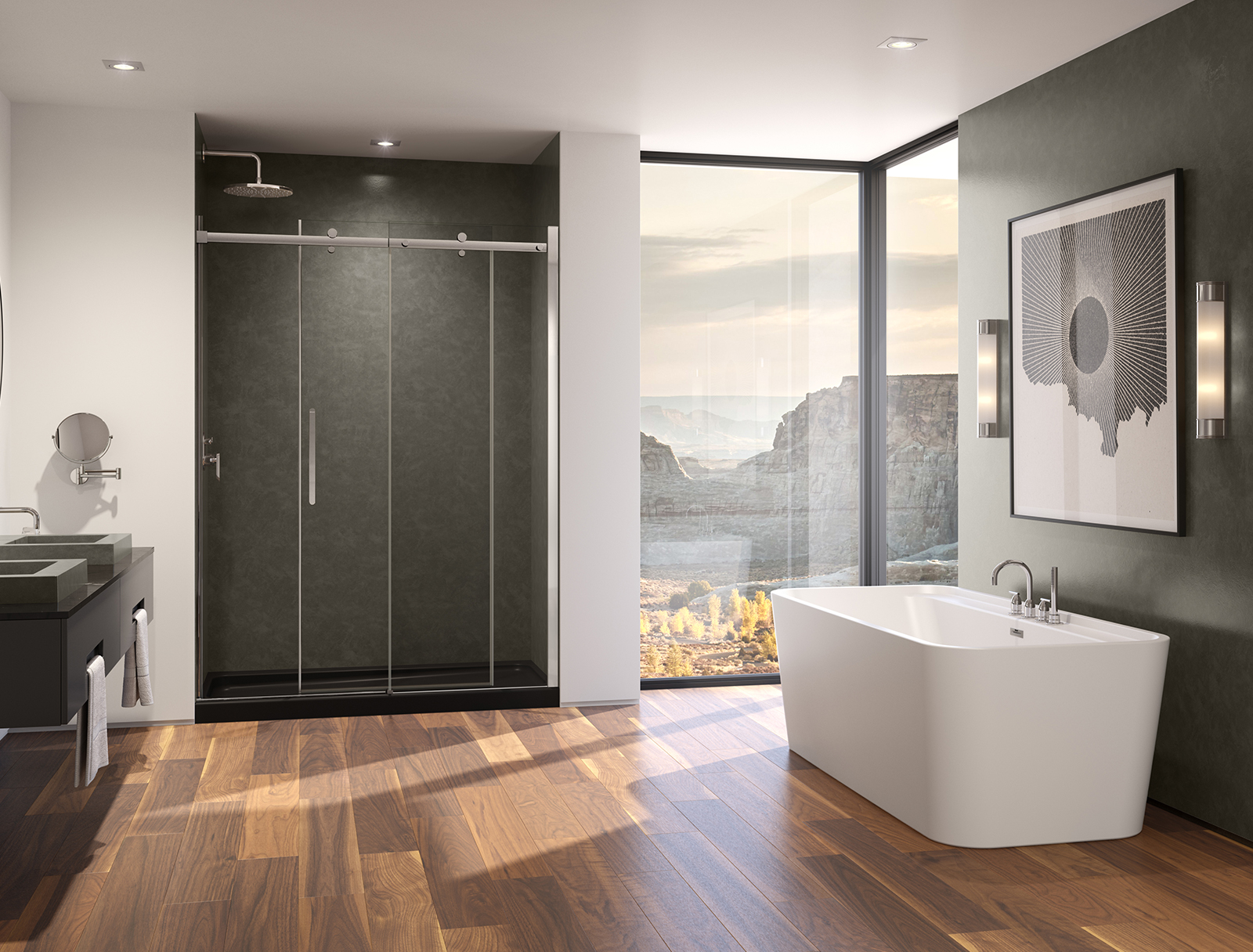 Modern Shower Solution - Suite
Shower Walls: Solid Surface collection
Color: Concrete
Pattern: Solid
Shower Base: Porcelain enamel collection
Color: Matte Black
Vessel Sinks: Solid Surface collection
Color: Charcoal
Wall Behind Bathtub: Solid Surface collection
Color: Concrete
Pattern: Solid
For more inspiration, download our lookbook!
Download Our lookbook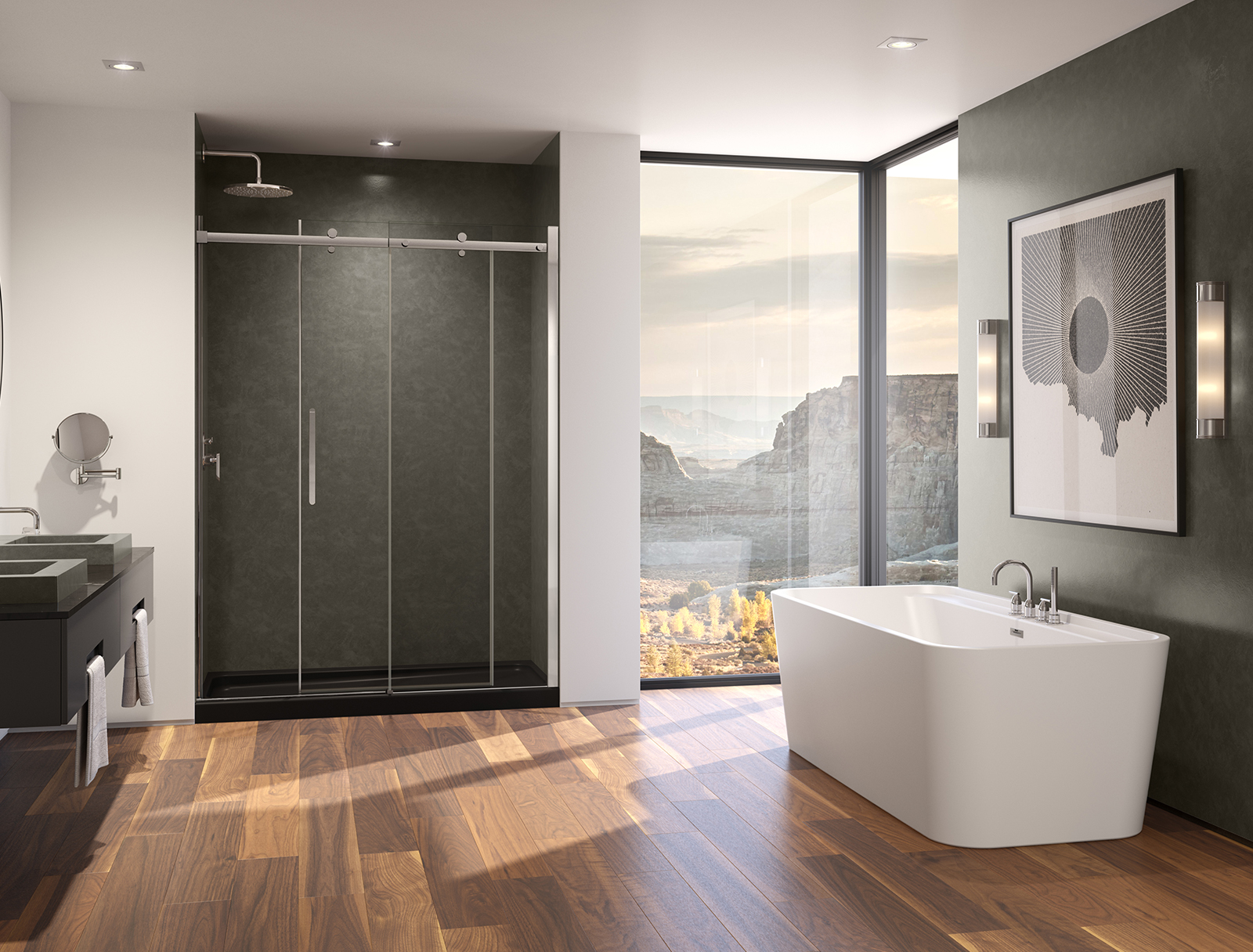 Modern Shower Solution - Suite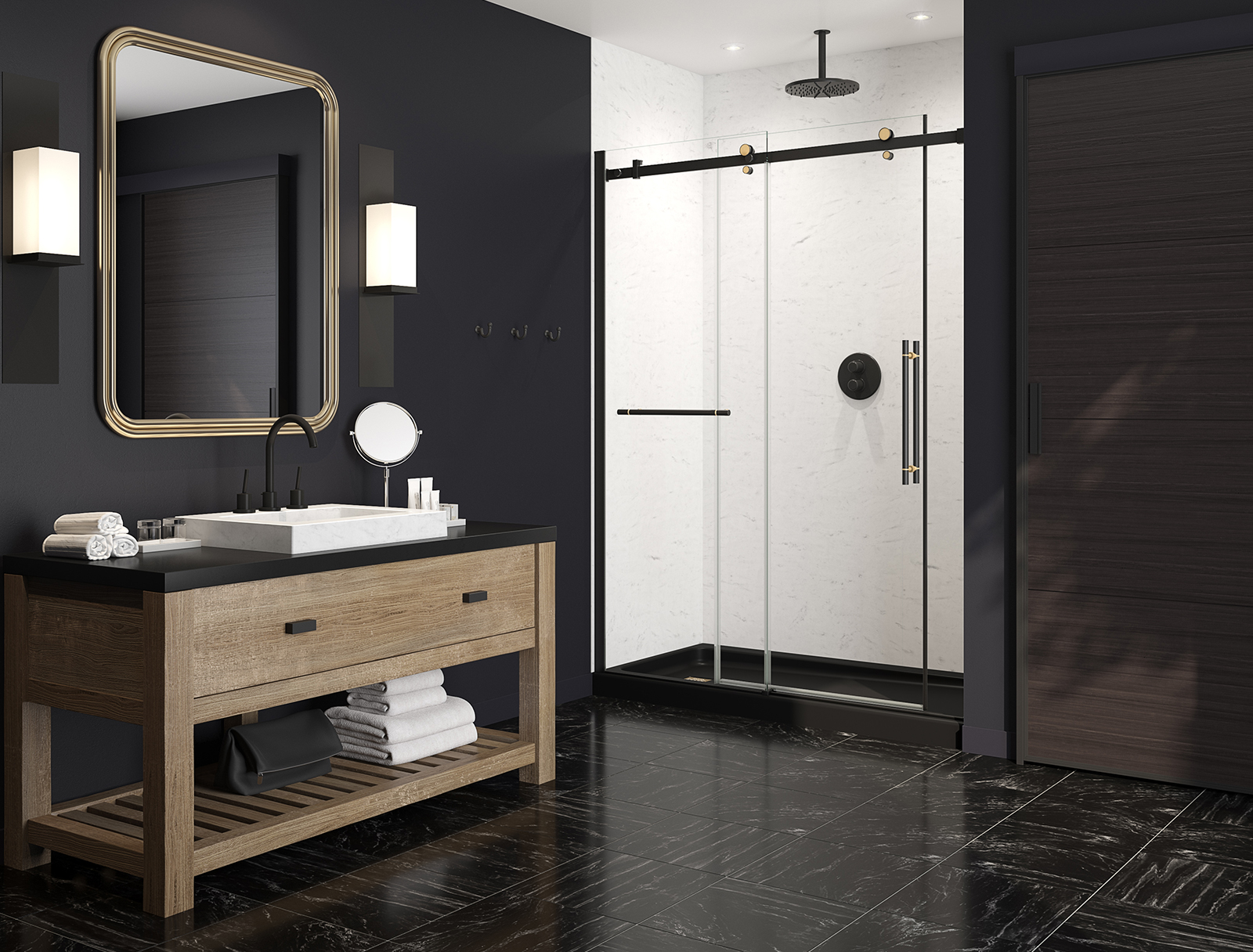 Classic Shower Solution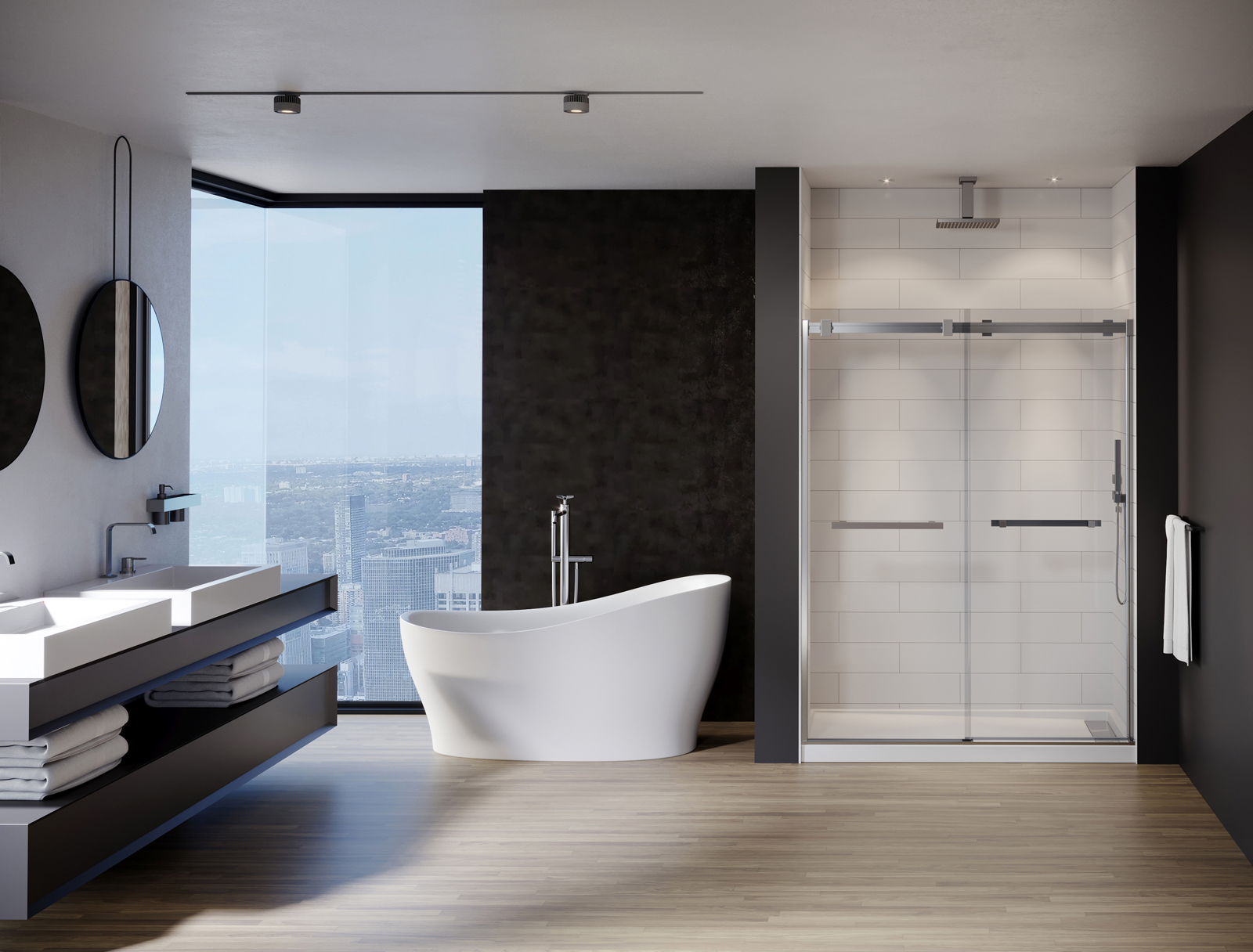 Modern Shower Solution - Suite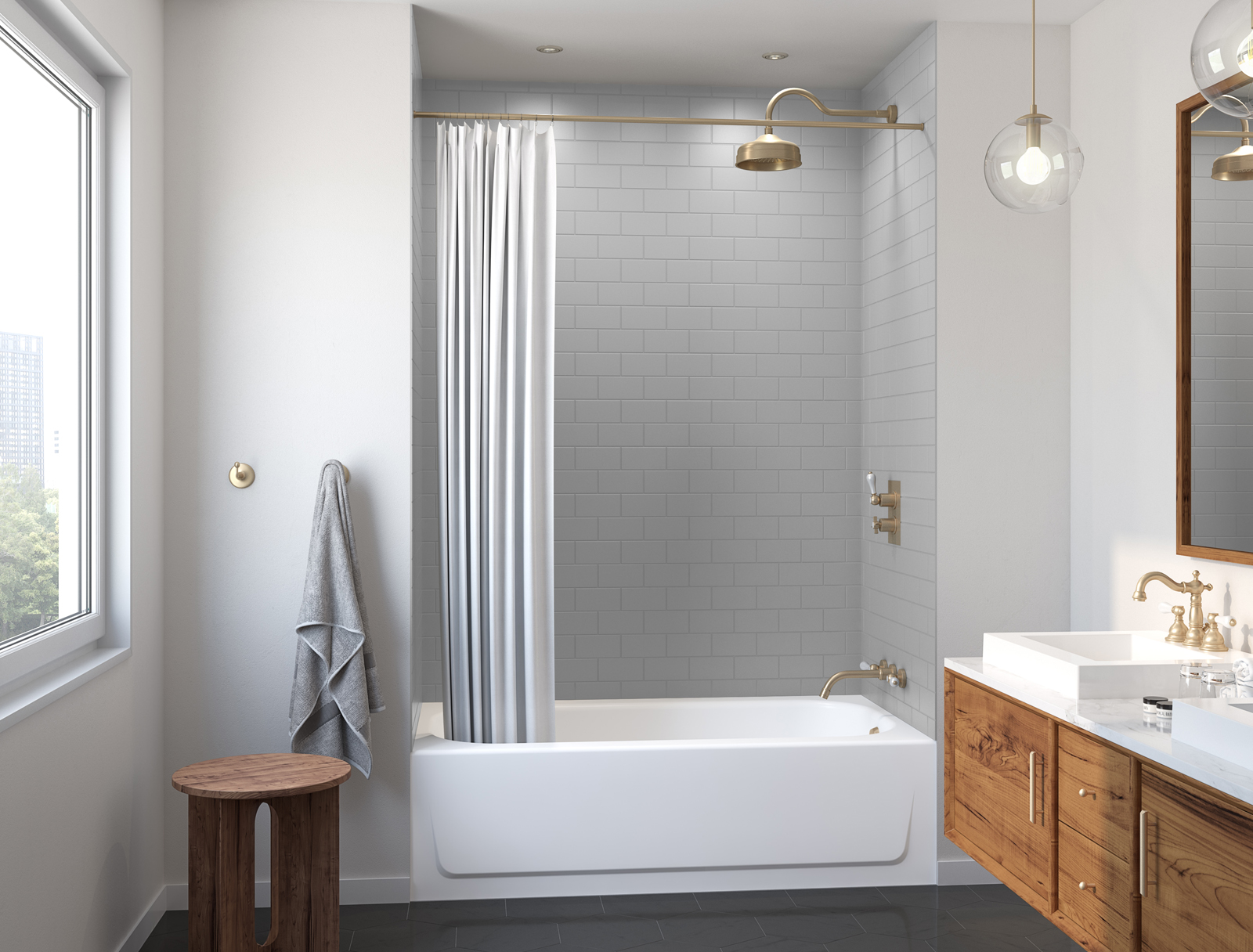 Traditional Bathing Tub Solutions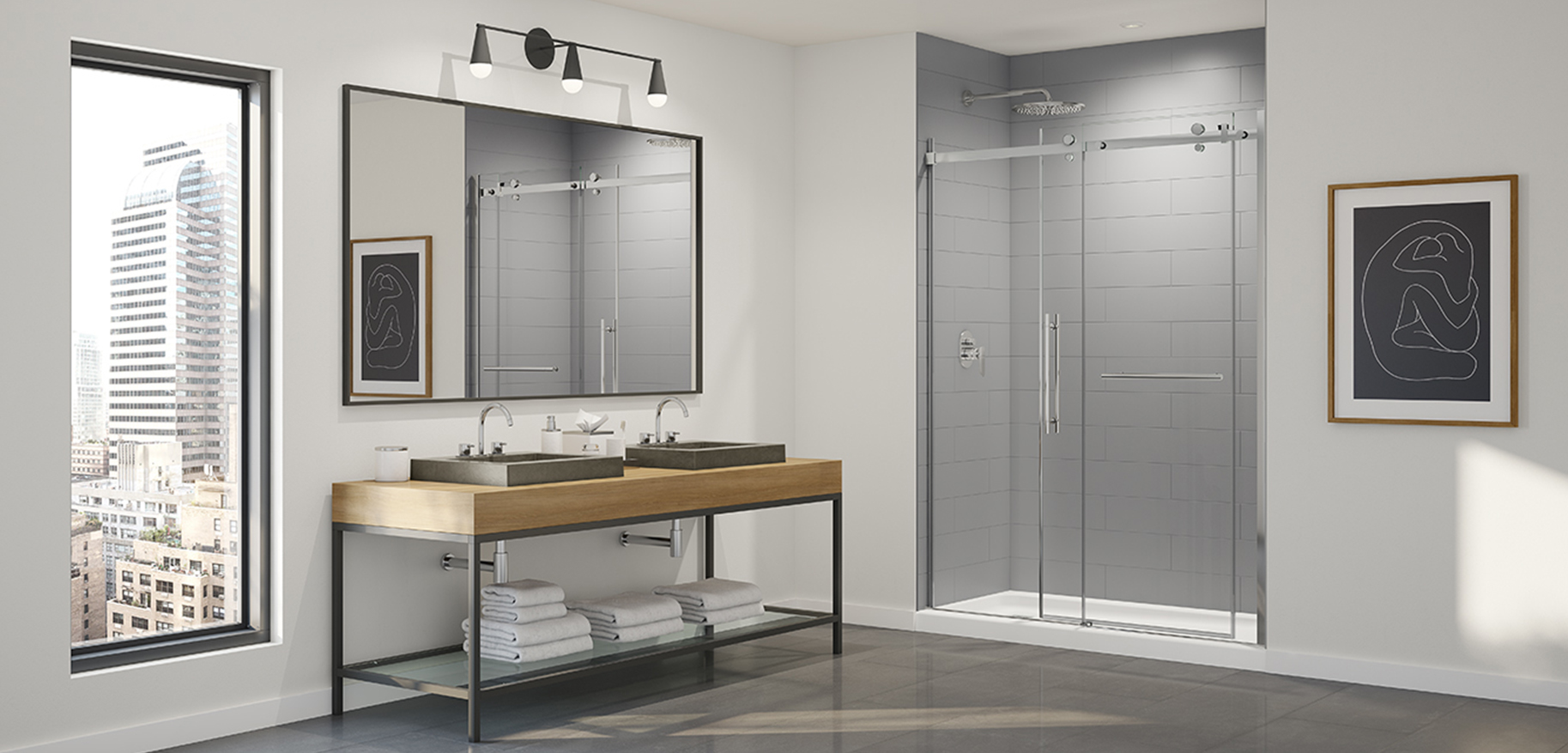 New Shower Wall Solutions
Our solid surface collection is the ideal combination of design and incredible durability, offering the perfect solution for hospitality.
Explore our new shower wall patterns: simple, but chic, the subway pattern has never gone out of style. Our new subway tile patterns take classic to a new level!
View New Wall Patterns
Learn More About our Latest Innovations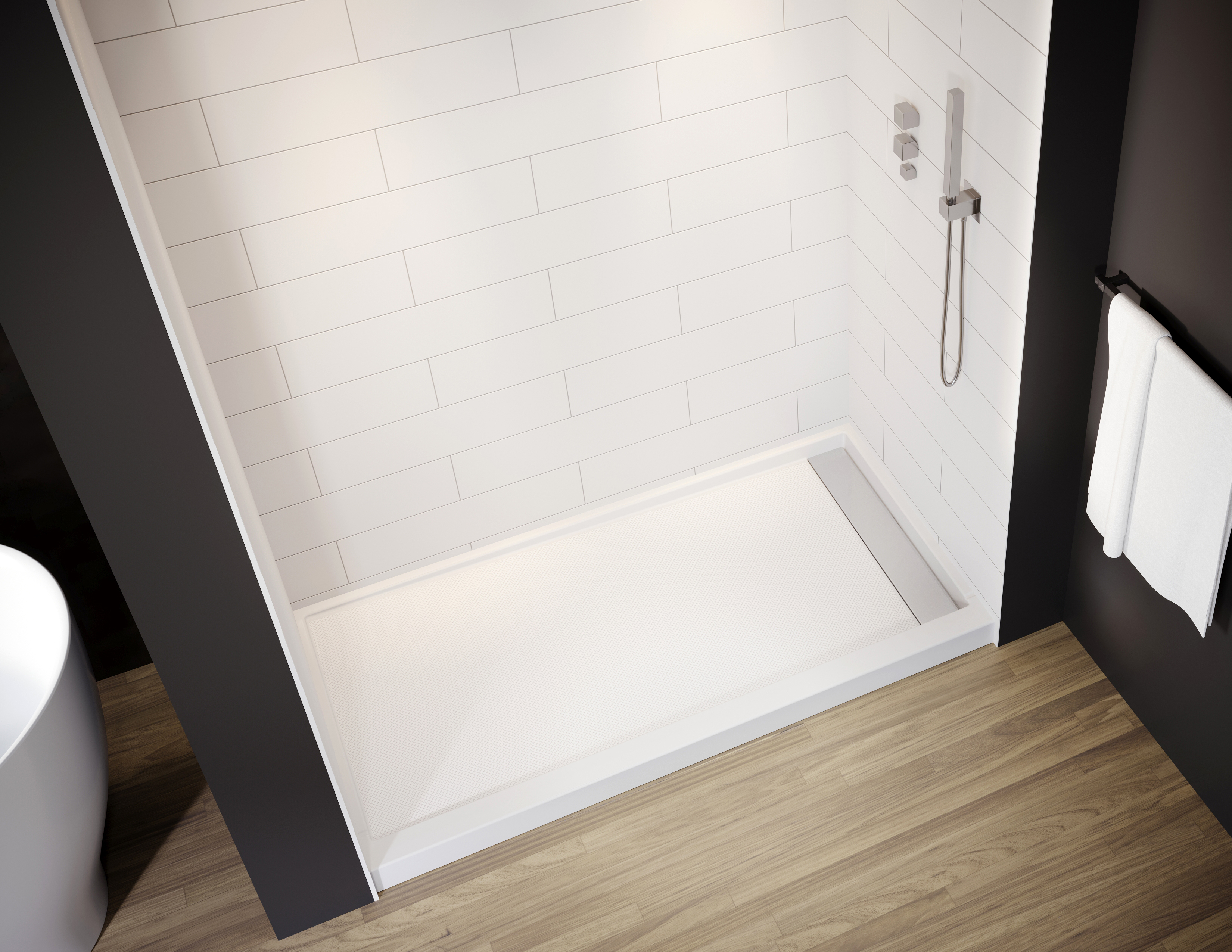 Cast Stone Trench Bases
ABG Hospitality's Cast Stone bases are durable, sturdy and beautiful. Cast Stone has been a trusted material in the hospitality industry for years because of the solid feel and stone-like feature without the additional cost of stone or tile.
Download Sale Sheet