Cityscape Solutions
ABG Hospitality is your go-to industry design partner, developing innovative solutions that bring to life contemporary, urban designs reminiscent of a city scape skyline.
Custom Designs Inspired by the City Skyline
Relax, escape, and wash away the chaos of the day, while lounging in a beautifully crafted and luxurious Solid Surface soaking tub.
Enjoy the wellness benefits of a sustainably manufactured shower base, shower wall system, shower door, and steam system to provide your guest with exactly what you need to get ready for, or recover from, a night out on the town with friends and family!
Take the Guest Experience to New Heights
Designing a beautiful, sustainable, and relaxing space, and paying homage to the city it is built in has never been easier with ABG Hospitality.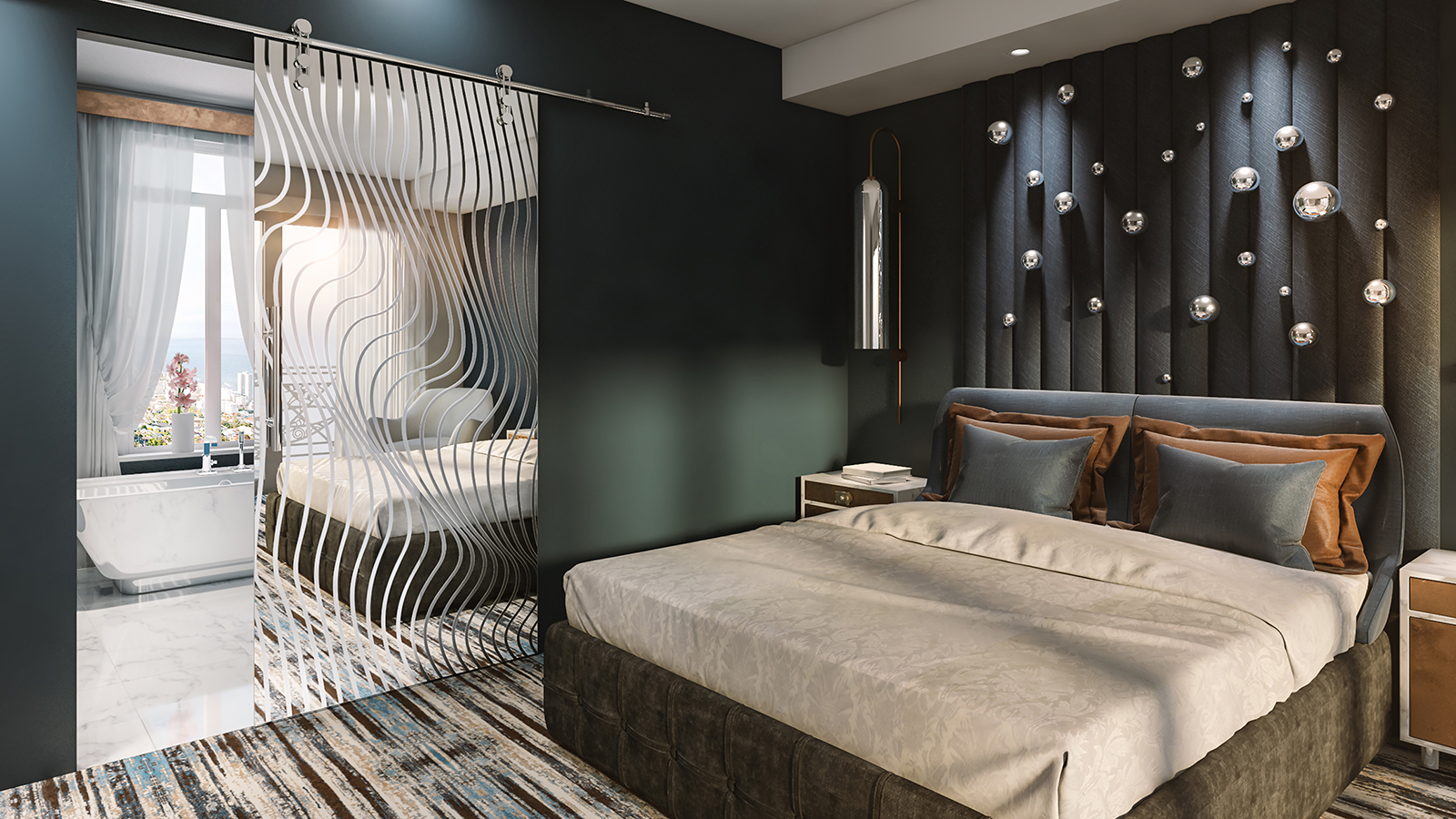 Enigma Z Barn-Style Sliding Bathroom Entry Door
Enigma Z entrance brings a sleek and avant-garde look to any bathing space. Create a safe heaven with a fully frameless barn-style shower door with a water-repellant coating and a stain-resistant coating for superior protection.
10mm (3/8 in.) thickness
76 in. Height
Sliding Barn-Style Bathroom Entry Door
Available with ClearMax technology
Brushed Stainless Steel hardware finish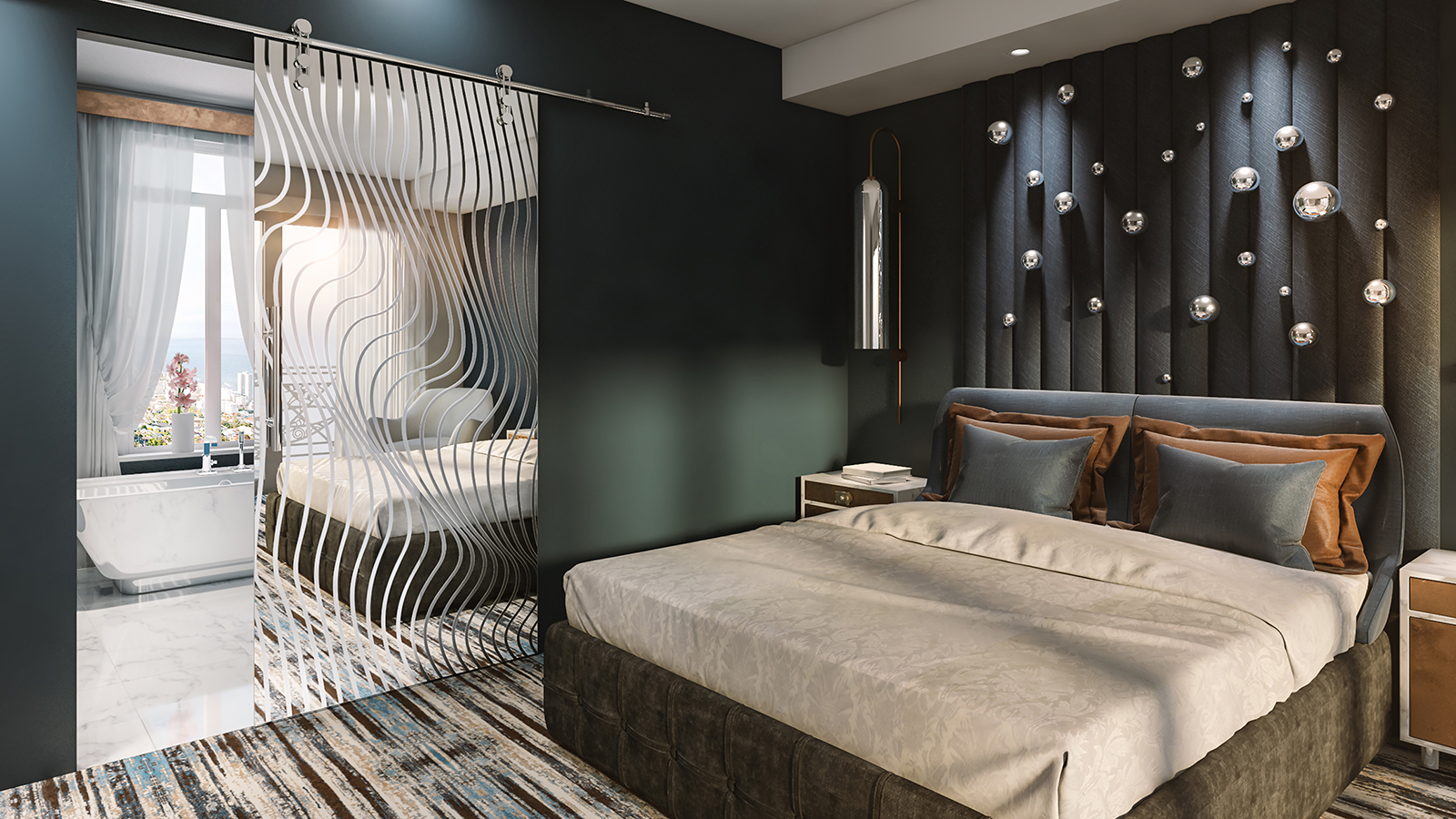 Enigma Z Barn-Style Sliding Bathroom Entry Door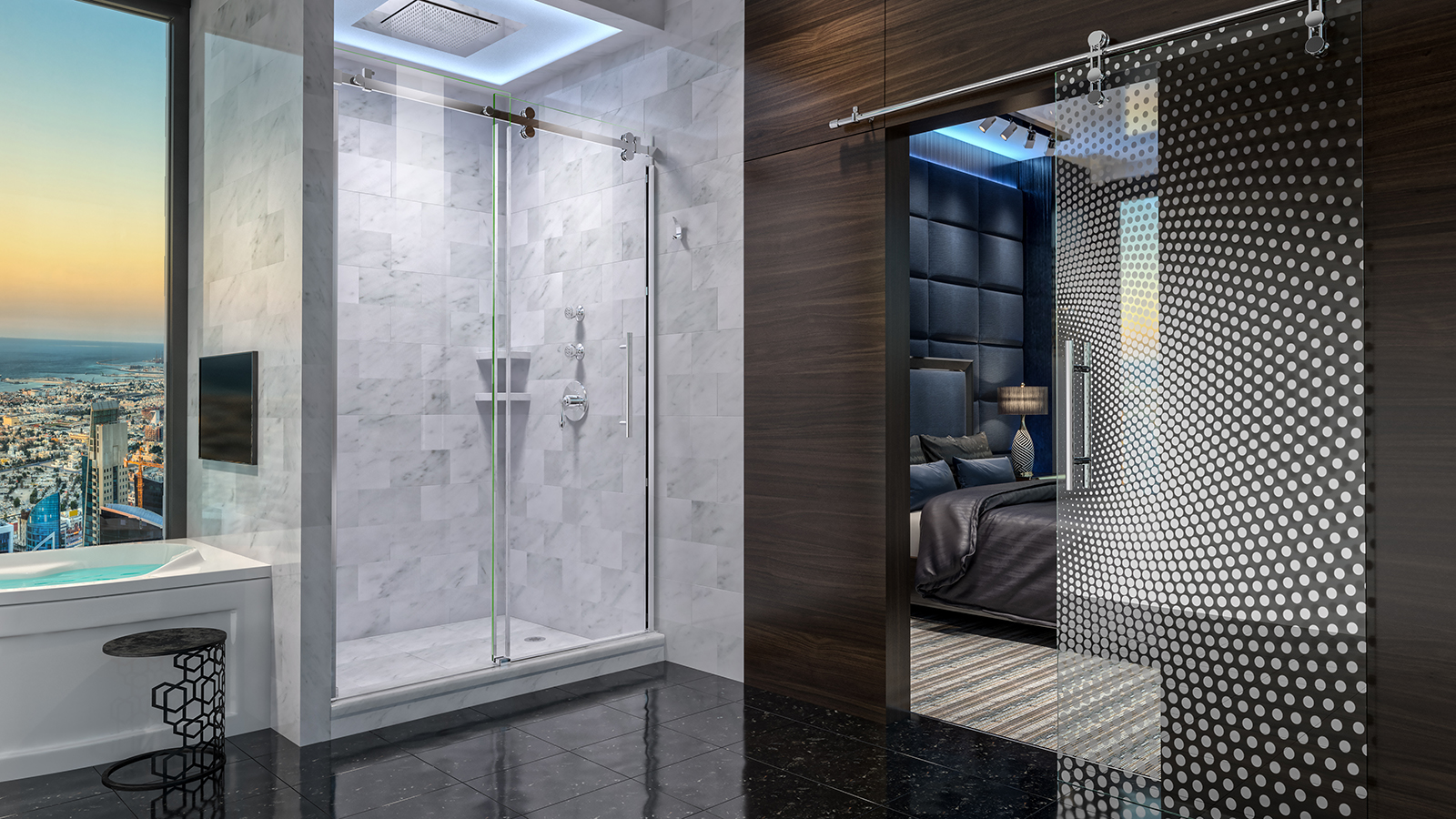 Enigma Sky Shower Door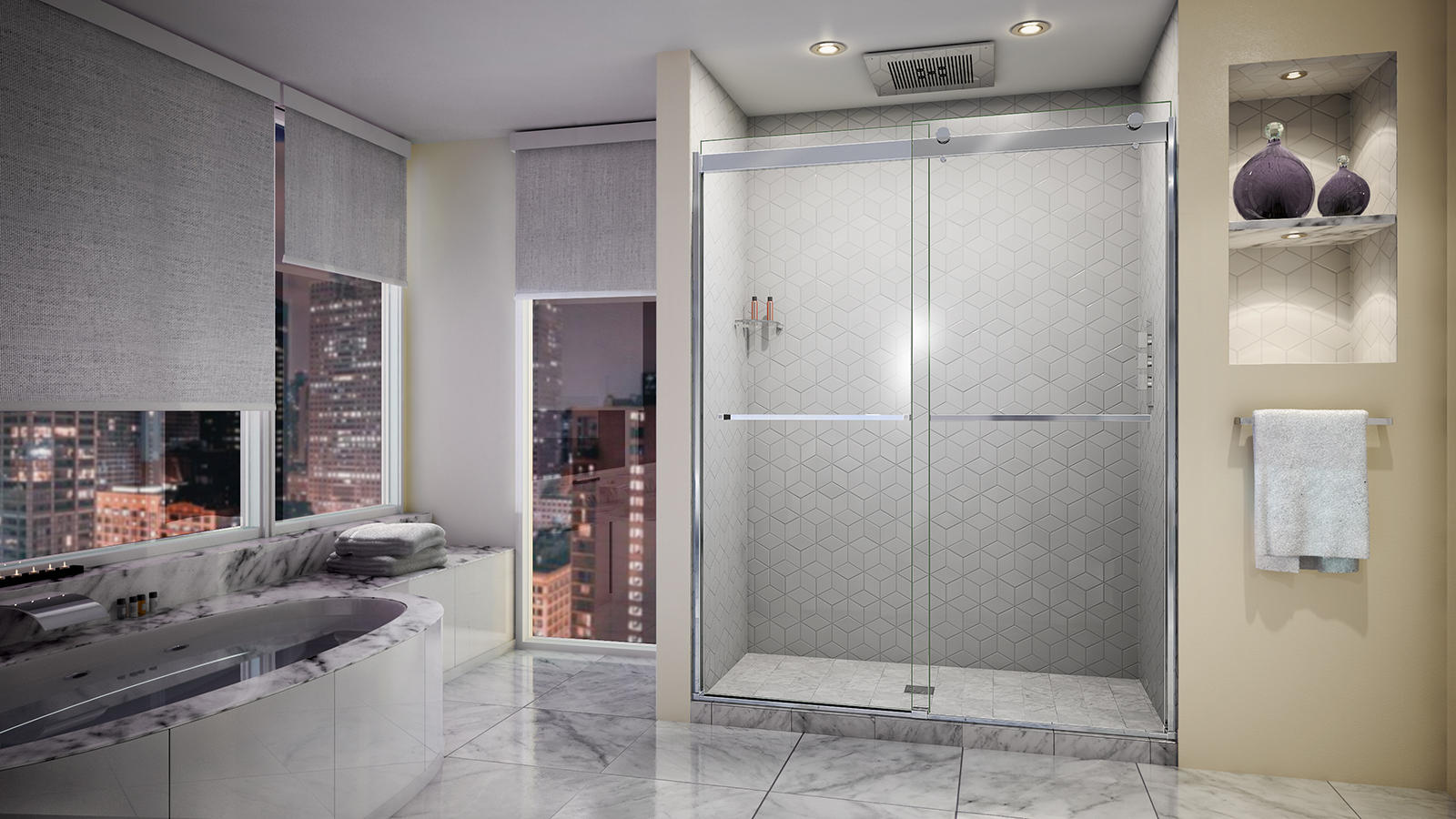 Sapphire Shower Door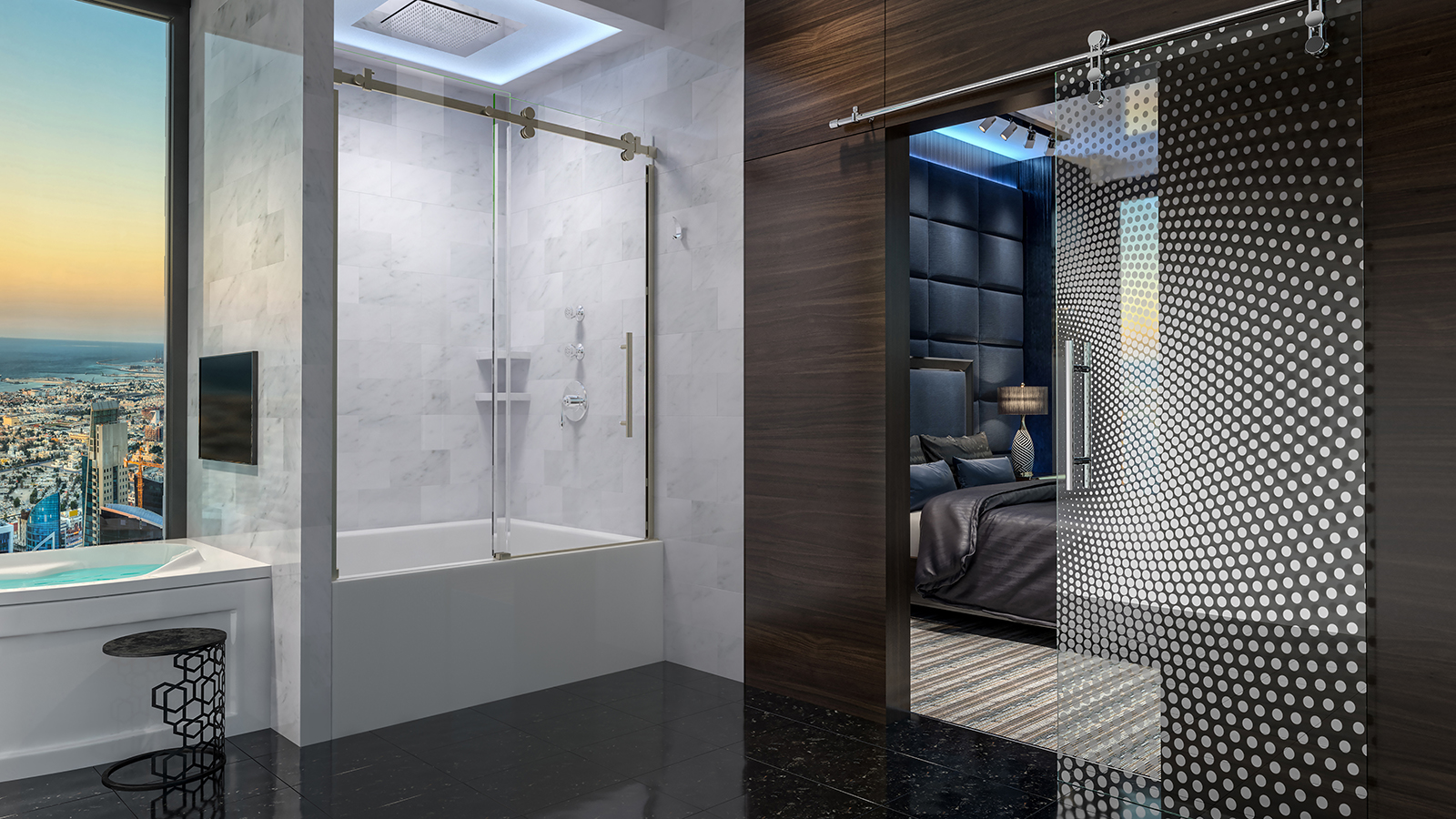 Enigma Sky Tub Door
Your Cityscape Solution is just a few steps away
We can help you create the perfect Cityscape aesthetic that fits your budget and meets the needs of your guests. Ask for a quote today!
Add a Metropolitan Touch to Your Hotel Guest Bathroom
Learn More About ABG Hospitality
Building Better Hospitality Bathware Solutions
ABG Hospitality provides innovative products, solutions, and expertise while creating a positive guest experience from check in to check out.
Get started on your Cityscape Solution
Explore More From ABG Hospitality